A Cat Guru's commitment to excellence is demonstrated by honoring the sentient nature of cats. The constant intention and practice of kindness in thought and action enables the greatest success. A true Cat Guru strives to provide nothing less. Are you a Cat Guru?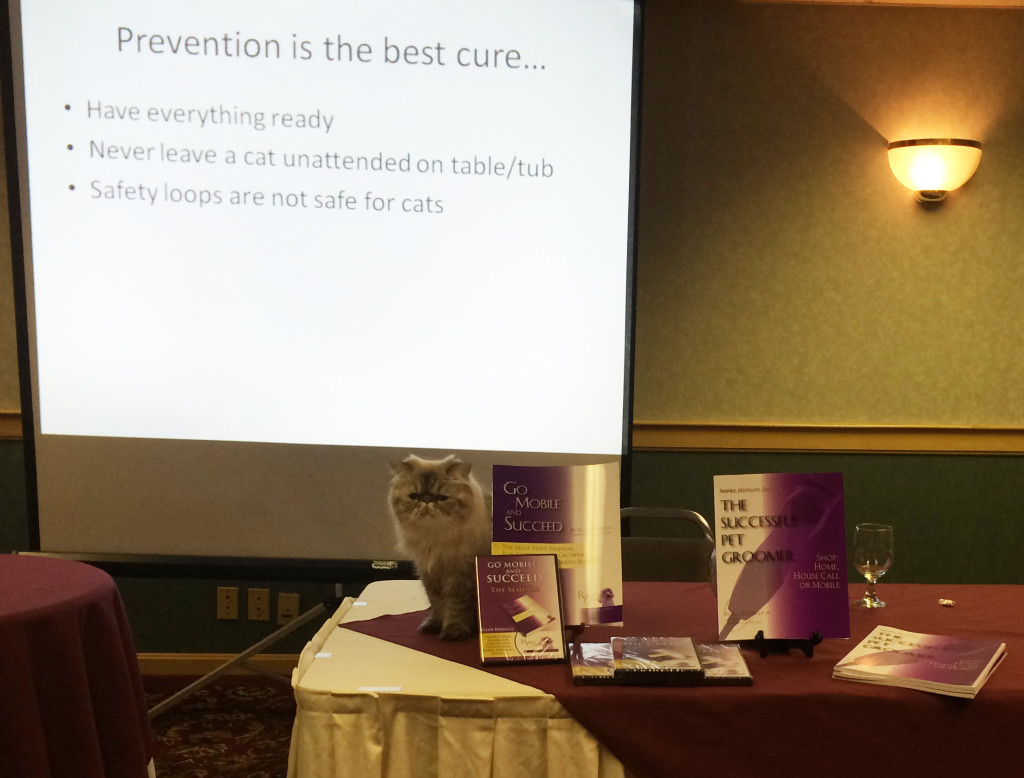 As advocates for kindness toward cats, we promote the philosophy of compassionate care for all cats in every situation with the utmost appreciation of their temperaments.

 
As compassionate cat groomers, we are respectful of every cat's emotional, mental, and physical needs. We understand a well-regarded cat is a more cooperative partner.

 
As cat care providers, we are thoughtful regarding handling, being gentle in our touch and careful to avoid undue or unnecessary restraint.

 
As cat lovers, we celebrate the uniqueness of every cat we meet and enthusiastically relay our perception of their experiences while in our care to their human companions.

 
As educators about cats, we share our experiences with others in the spirit of encouraging a greater appreciation for all cats and their special needs while maintaining respect for the personal choices of others.
As pet professionals, we understand our role in the care of our feline friends is limited. We promptly refer clients to appropriate specialists as needed or upon request.
We place the highest value on our responsibility for the well-being of the cats in our care. We promise to uphold these standards to the best of our ability at all times.
~ TCGS Cat Gurus